The Community College Consortium for Open Educational Resources (CCCOER) was established in 2007 as a joint effort by individual community colleges, regional and statewide consortia, and many other educational partners to develop and use open educational resources, open textbooks, and open courseware to expand access to higher education and improve teaching and learning.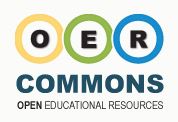 The Institute for the Study of Knowledge Management in Education (ISKME) launched the OER Commons in 2007, to support and build a knowledge base around the use and reuse of open educational resources (OER). As a network for teaching and learning materials, the site offers engagement with resources for curriculum alignment, quality evaluation, social bookmarking, tagging, rating, and reviewing.
The Scholarly Publishing and Academic Resources Coalition (SPARC) is an international alliance of academic and research libraries working to create a more open system of scholarly communication. View their helpful OER Fact Sheet to learn more about Open Educational Resources, how they are used, and why they are important.
is an international alliance of academic and research libraries working to create a more open system of scholarly communication - See more at: http://www.sparc.arl.org/about#sthash.sLbHX6XE.dpuf
Scholarly Publishing and Academic Resources Coalition - See more at: http://www.sparc.arl.org/about#sthash.sLbHX6XE.dpuf
Scholarly Publishing and Academic Resources Coalition - See more at: http://www.sparc.arl.org/about#sthash.sLbHX6XE.dpuf